Drywall Installation and Sheetrock Repair Topics





Hanging sheetrock and drywall finishing requires a combination of up front drywall installation knowledge, the right drywall tools and some practice.

Drywall, or sheetrock, is manufactured in large sheets and is constructed out of gypsum plaster that is sheathed in a paper liner. Drywall is used heavily in the housing industry for finishing interior walls.

Installing drywall is a physically demanding, and somewhat artistically challenging do it yourself project.
This said, with the proper drywall installation instructions and drywall tools many do it yourself homeowners can be successful in hanging sheetrock, taping and mudding drywall and making drywall repairs.
Included in the articles and videos below are detailed instructions on how to drywall, hang sheetrock, and tape and mud drywall. In addition, we also include information on installing furring strips to ceilings in preparation for hanging drywall, drywall repair tips, and texturing ceilings and walls with drywall joint compound.
Drywall Installation Calculator 
Drywall Installation and Hanging Sheetrock Videos 
Drywall Installation and Preparation
Drywall Repair Tips
Drywall Tools
Drywall Ceilings
Drywall Ceiling Techniques and Accent Pieces
How to Repair a Large Drywall Hole Ebook – If you have a large hole in your drywall and need to repair it, you can either call in a drywall contractor and pay an arm and a leg, or you can fix it yourself. The "How to Repair a Large Drywall Hole Ebook" will show you how to repair your damaged wall so that it looks as good as new.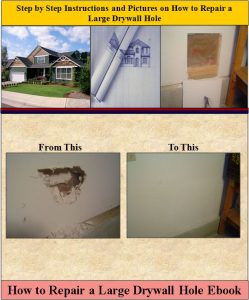 Copy and paste the below Discount Code to order the Buddy Drywall Installation Toolkit for a 20% Savings.
Discount Code –>   HomeAddition   <– Discount Code