How to Restore a Lawn without Breaking Your Budget or Back
By Mark J. Donovan







Over time lawns can begin to look a little long in the tooth. Insect damage, weed infestation, and drought can play havoc on a lawn.

Many homeowners often think the only solution to restoring a lawn is to spread new and expensive topsoil over the yard and then re-seed it. The effort and cost required is often viewed so prohibitive by homeowners that they just say the heck with it and continue to let the lawn go.

Lawn restoration costs, however, don't have to be as much as you think.
That's unfortunate too, because a beautiful lawn can really dress up the curb appeal and value of a home. In addition, restoring a lawn to its original beauty is often much easier and cheaper to do than many homeowners realize.
In many cases restoring a lawn does not require new topsoil, and thus lawn restoration costs can be relatively minimal. With a few basic lawn maintenance techniques and the use of much lower cost fertilizer materials a lawn can often be restored to its original luster.

Restoring a Lawn with Low Lawn Restoration Costs

First, start by raking and de-thatching the lawn. Raking and de-thatching the lawn lifts up the dead and matted down lawn clippings that have worked their way down to the soil level. 
By raking and de-thatching the lawn, sunlight, water, oxygen and fertilizer nutrients can more easily work their way into the soil. All of these ingredients are critical for growing a green and healthy lawn.
After de-thatching the lawn apply a weed killer to the lawn and let it sit on the lawn for 1 to 2 weeks.

After the weed killer has had a couple of weeks to work, mow the lawn down to about a 1 inch level.

Next, aerate the lawn using a coring aerator. You can rent core aerators at any tool rental facility.

A core aerator has small hollow and circular tines that remove small plugs or cores from the soil that are approximately ½" in diameter and several inches in length. 
Aerating the lawn helps to loosen the lawn soil and again enables sunlight, fertilizer nutrients, oxygen and water to better penetrate the soil.
After aerating the lawn spread a light layer of compost material over the lawn. Usually a half inch layer is all that is required. Compost material is rich in nutrients and helps to stimulate the soil to improve grass seed germination and lawn growth.
In addition to the compost material, also apply an application of starter fertilizer on top of the soil.

Finally apply a grass seed over the restored lawn area and then gently rake the grass seed into the compost and fertilized soil top coat.

The raking action helps to cover the grass seed a little, and works the compost, fertilizer and grass seed into the core plugs.





After raking in the grass seed, water the lawn thoroughly to complete the lawn restoration process. Follow up daily with ¼" of additional watering until the new grass seed is fully germinated and is up a couple of inches.
Restoring a lawn using this method is much less expensive and much easier on the body. Within 2 to 3 weeks your lawn should be looking beautiful again, with relatively minimal lawn restoration costs.

Once your lawn has been fully re-established make sure to fertilize it several times a year. Also, apply at least once a year a fertilizer with a pre-emergent to control crabgrass growth.

Higher lawn restoration cost method.
In addition, apply a grub killer once a year to prevent insect lawn damage.
---
Dress Up Your Home's Exterior with an Arbor – If you've always wondered what to do about a side door entrance to your house or garage to make it more appealing, or just wanted to simply spice up the backyard, building an arbor may be your answer. The "How to Build an Arbor Ebook" provides detailed, step-by-step instructions and pictures on how to build an entrance-way arbor for your home. Order and Immediately Download today!. 100% Money-Back Guarantee if you are not satisfied.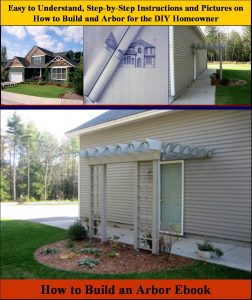 Planning to have a Brick or Paver Walkway Installed by a Landscaping Contractor but not sure what questions to ask to ensure you hire the right one? See HomeAdditionPlus.com's Brick and Paver Walkway Bid Sheet. The Brick and Paver Walkway Bid Sheet will help ensure that your walkway project goes smoothly and you get the finished walkway you are looking for.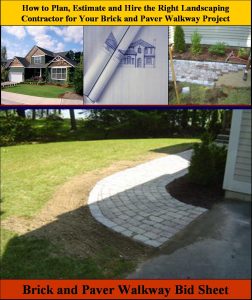 ---
Additional Landscaping Resources from Amazon.com
---
Free Home Addition Price Quotes with No Obligation!
Fill out our 3-5 minute quick and easy form, and receive a free price quote on a house addition from one of our prescreened and licensed home addition contractors. This process is free and there is no obligation to continue once you receive your house addition price estimate.