Don't Miss Going on a Wine Tasting Tour when Visiting California Wine Country
By Mark J. Donovan







Recently my family and I had a chance to visit Napa Valley and Sonoma Valley California. While there we couldn't pass up the opportunity to participate in a couple of Napa Valley winery tasting tours. We attended wine tasting tours at Robert Mondavi's Winery and Beringer Vineyards, and paid the extra price for the more extensive tours. Both tasting tours were well worth the time and effort. Each guided tour lasted about an hour and a half, and consisted of a walk through the vineyard and winery, and of course, a formal wine tasting experience.

What was amazing to see and learn about was the meticulous care and science that goes into making great tasting wine.
After learning more about the process of wine making at these wineries I can now better understand and appreciate the high prices charged on some types of wine.
Shown below are pictures at Robert Mondavi's Winery and Beringer Vineyards in Napa Valley, and the Valley of the Moon Winery in Sonoma Valley. The next several pictures are from Robert Mondavi's Winery.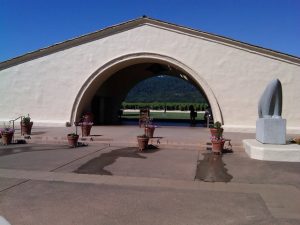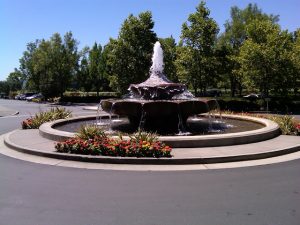 Just a beautiful panoramic view of the vineyard and the surrounding Napa Valley countryside.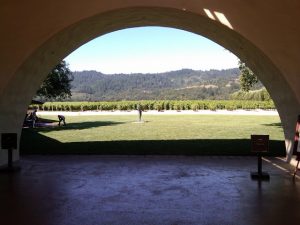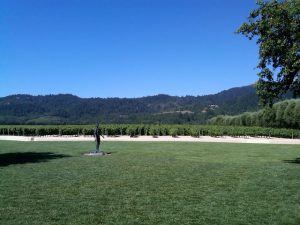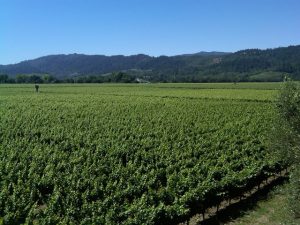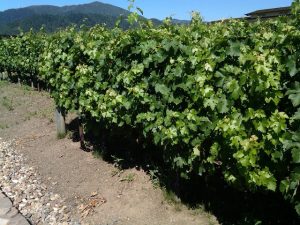 Here's a close up of the grape vines.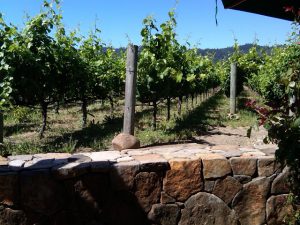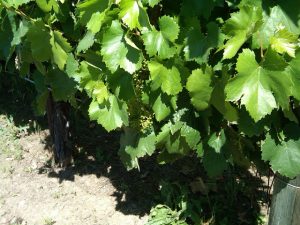 Here are the massive barrels used for fermenting the grapes.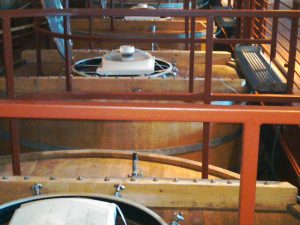 Here are a few barrels of red wine aging at Robert Mondavi's Winery.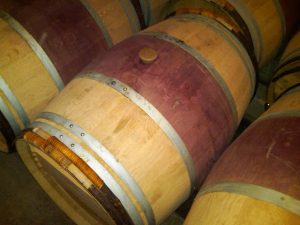 And here are a few more barrels of red wine!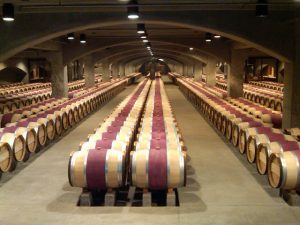 Here we are at the wine tasting table at Robert Mondavi's Winery getting ready to sample some of their best wines!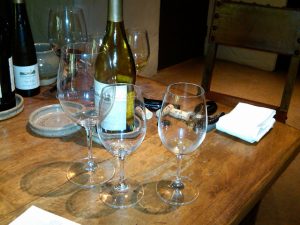 Here we are at the entrance to the Beringer Vineyard. The Beringer Vineyard is steeped in history that adds another layer to the wine tasting tour. Everything from the Beringer Mansion to the dark and hand dug caves were just incredible to see. As with the Robert Mondavi Winery the vineyard was meticulous maintained.
You truly walk away from these wine tasting tours with a much deeper respect for the work and effort that is put into making fine wines. It was simply amazing!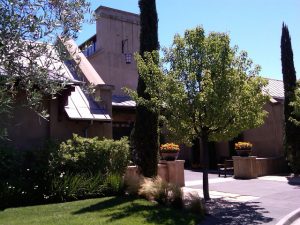 The old Beringer Mansion.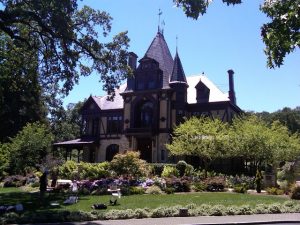 A fireplace in the Beringer Mansion.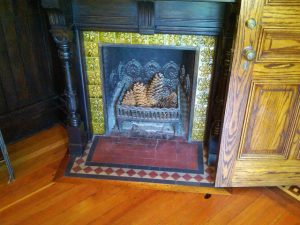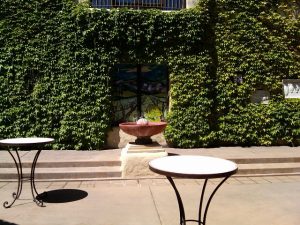 Here's the largest bottle of wine at the Beringer Vineyard!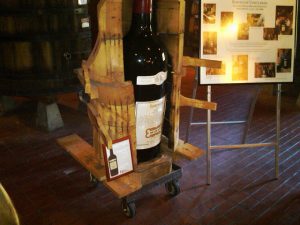 Here we are in the Beringer Caves looking at the old wine bottling equipment.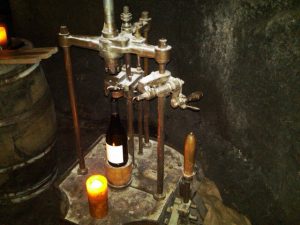 Here we are at the entrance to the Valley of the Moon Winery in Sonoma Valley.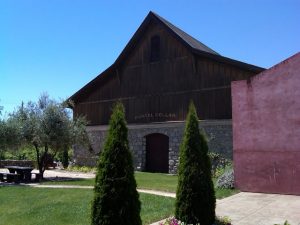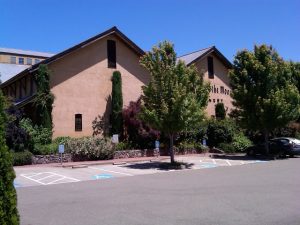 ---
Dress Up Your Home's Exterior with an Arbor – If you've always wondered what to do about a side door entrance to your house or garage to make it more appealing, or just wanted to simply spice up the backyard, building an arbor may be your answer. The "How to Build an Arbor Ebook" provides detailed, step-by-step instructions and pictures on how to build an entrance-way arbor for your home. Order and Immediately Download today!. 100% Money-Back Guarantee if you are not satisfied.
Planning to have a Brick or Paver Walkway Installed by a Landscaping Contractor but not sure what questions to ask to ensure you hire the right one? See HomeAdditionPlus.com's Brick and Paver Walkway Bid Sheet. The Brick and Paver Walkway Bid Sheet will help ensure that your walkway project goes smoothly and you get the finished walkway you are looking for.
---
Additional Landscaping Resources from Amazon.com
---
Free Home Addition Price Quotes with No Obligation!
Fill out our 3-5 minute quick and easy form, and receive a free price quote on a house addition from one of our prescreened and licensed home addition contractors. This process is free and there is no obligation to continue once you receive your house addition price estimate.