The Old Fashioned Basic Mouse Trap is Still one of the Best Mouse Traps for Catching Mice
By Mark J. Donovan







Every once in a while I get mice in my home and am forced to set up spring mouse traps. I typically find my home susceptible to mice infestation in the late fall, when I accidentally leave my garage doors open.

Mice are looking for warm places to hold up for the winter and a garage or basement is a perfect place for them to set up camp. Though spring mouse traps are lethal to the mice, I find them to be extremely effective.
Mouse glue traps also work well, but for some reason I have more of a problem knowing a mouse is simply going to sit in one place for a lengthy period of time and suffer until they die of thirst and hunger.
I find spring loaded mouse traps work best if you set them up in the late afternoon due to the fact that mice are nocturnal. This way I don't have to leave the mouse traps armed and dangerous for too long of a period of time. By morning I usually have my captured mouse or mice. I also typically set 3 or 4 mouse traps at a time to increase my probability of eliminating the mice infestation problem.
When setting a basic spring mouse trap with a snap bar it is important to take some safety precautions and care. I personally wear work gloves when setting them to lessen the pain if I accidentally trigger one after setting it.

To set a spring mouse trap first remove the staple that holds the long metal pin, or locking bar. 
The locking bar is effectively used to hold the spring loaded snap bar in its set and loaded position, and attaches to the bait plate pedal.
Next, add bait such as peanut butter or cheese to the top of the bait plate pedal.
I find it best to set the mouse trap in the immediate area where I want to locate it.
In addition, I often tie string to it and attach the other end to a fixed object. This way I don't have to hunt around for the missing mouse trap in the morning. Often after a mouse gets captured in one of these types of mouse traps they can roam a bit from the area before they expire. Sometimes finding the trapped mouse can be difficult.
After loading the trap with bait, pull the mouse trap's snap bar back and hold it tightly in place with your thumb. With your other hand place the locking bar over the snap bar and hook it to the base of the bait plate pedal.

Typically there is a small tongue or "U" shaped hook that attaches to the bait plate pedal. Be very careful in doing this so the trap does not spring on you.
Once the trap is loaded, very gently and carefully set it into place near the target location.
For best results, I find putting it in a corner near a wall works the best. Position the trap so the bait plate pedal sits nearest the wall.
In the morning check the trap. If it is set, again put on the work gloves to release and dispose of the dead mouse. Reset the trap again in the evening if you think you still have a mouse problem.
---
Dress Up Your Home's Exterior with an Arbor – If you've always wondered what to do about a side door entrance to your house or garage to make it more appealing, or just wanted to simply spice up the backyard, building an arbor may be your answer. The "How to Build an Arbor Ebook" provides detailed, step-by-step instructions and pictures on how to build an entrance-way arbor for your home. Order and Immediately Download today!. 100% Money-Back Guarantee if you are not satisfied.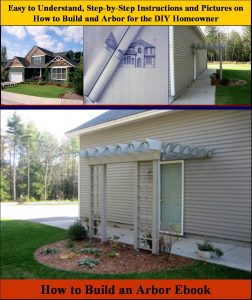 Planning to have a Brick or Paver Walkway Installed by a Landscaping Contractor but not sure what questions to ask to ensure you hire the right one? See HomeAdditionPlus.com's Brick and Paver Walkway Bid Sheet. The Brick and Paver Walkway Bid Sheet will help ensure that your walkway project goes smoothly and you get the finished walkway you are looking for.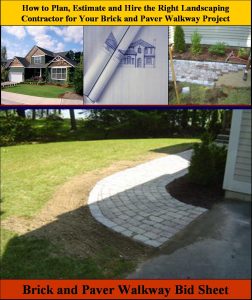 Related Information
---
Additional Landscaping Resources from Amazon.com
---
Free Home Addition Price Quotes with No Obligation!
Fill out our 3-5 minute quick and easy form, and receive a free price quote on a house addition from one of our pre-screened and licensed home addition contractors. This process is free and there is no obligation to continue once you receive your house addition price estimate.