Tips on how to save on Winter Home Heating Bills
By Mark J. Donovan







With winter on its way, and energy costs continuing to set new highs every year, now is the time to start thinking about ways to control your home heating bills this winter.

Summarized below is a list of ten things you can do to keep your winter home heating bills in check.

First, if you heat with home heating oil contact your supplier to see if you can lock in pricing now for this winter. 
Often home heating oil companies will offer discounts as high as 10% on the cost per gallon of fuel if you commit to purchasing the oil well in advance. In some cases, they will require you to purchase a certain amount of fuel for the year to lock in the lower rates.
In addition, they may ask for you to pay for all of the fuel up front to get the lower rate, or alternatively require you to pay a set amount of money each month of the year for the lower priced fuel.
Second, and this probably is the most important thing you can do for reducing your winter home heating bills, is making sure to have your heating system serviced and cleaned in the fall. Cleaning your heating system will ensure that it operates at peak efficiency levels throughout the winter. Make sure the service technician replaces your home heating system's air filter and fuel filter, adjusts the burners and nozzles, and ensures the chimney is clean and operating properly.
Third, while the service technician is at your home cleaning your home heating furnace also have them turn down your hot water temperature for your sinks and faucets a few degrees.

Most homes have their hot water set so high that people can easily be scalded. Not only is that a danger to the home's occupants, It's also a waste of energy and adds to the cost of your winter home heating bills.
Fourth, make sure that all of the ductwork in your home is insulated. Often heating ductwork in basements is not insulated. This is a major contributor in the reduction of home heating energy efficiency.
Also, if you have a hot water based heating system make sure the pipes running in the basement are insulated with pipe insulation.
Fifth, take a walk up in your attic and make sure that there is sufficient insulation in it. Often attics are under insulated. Visit the Department of Energy's website to see what the right amount of attic insulation is for homes in your region of the country. They say that, depending upon where you live, you should have between an R-30 and an R-49 in insulation in your attic. That translates into somewhere between 9-1/2 to 15-1/2 inches of insulation in your attic. Also make sure the insulation is installed properly and that there are no gaps between the insulation and lower level ceiling joists.
Sixth, if you elect not to pre-purchase your home heating fuel, then make sure to fill your tanks just prior to the onslaught of the frigid temperatures.

Here in New Hampshire, that means filling up the oil tanks around mid to late November. For some uncanny reason, tongue in cheek, home heating fuel prices seem to skyrocket as soon as the temperatures outside begin to drop precipitously.
Seventh, take a walk around the exterior of your home and check that the windows and exterior doors are caulked properly and that the caulk is not cracking.
If the door and window frames lack caulk then pull out the caulking gun and a tube of silicone / latex paintable caulk and caulk them. If you find old cracking caulk remove it first and then re-caulk the doors and windows.
Eighth, make sure the doors and windows all seal tightly when closed. If not adjust them and/or apply door and window weatherstripping to them.
Ninth, Install programmable thermostats in your home and program them so that they are set 5 to 10 degrees cooler when you are away from the home for an extended period of time, e.g. at school or work, and in the evening when you are asleep.
Lastly, replace the showerheads in your home with flow restrictors to reduce the amount of hot water that flows out of them during your showers. I know this idea sounds a little bit painful, but it is effective in saving on home heating costs. Of course the alternative to this is simply taking shorter length showers. So choose your poison.
By following this list of ten recommendations you can dramatically help yourself save on winter home heating bills this coming cold season. All of them are also fairly inexpensive to do, and will ensure that you stay warm this winter while saving some serious money.
---
For information on Restoring Baseboard Heating Element Covers, see the Restoring Baseboard Heating Element Covers eBook from HomeAdditionPlus.com. The Restoring Baseboard Heating Element Covers Ebook provides easy to understand, step-by-step instructions, on how to restore Baseboard Heating Element Covers so that they look new again. Pictures are included for every key step in the process.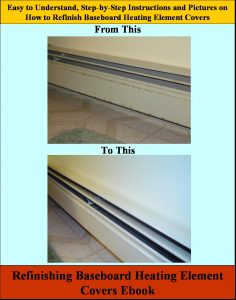 For information on how to maximize a wood stove's heating efficiency, see HomeAdditionPlus.com's Installation of Hood over Wood Stove eBook.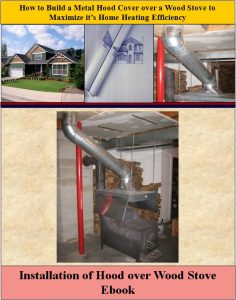 Related Information on Saving on Home Winter Heating Bills
---
Additional Heating and Cooling Resources from Amazon.com
---
Free Heating and Cooling Price Quotes with No Obligation!
Fill out our 3-5 minute quick and easy form, and receive a free price quote on heating & cooling from one of our pre-screened and licensed HVAC contractors. This process is free and there is no obligation to continue once you receive your heating & cooling price estimate.