High Marks for Cardigan Mountain HVAC and their Installation of our New Buderus G115 Boiler System
By Mark J. Donovan







I recently had my 25+ year old Peerless boiler replaced with a new Buderus G115/WS4 boiler with Logmatic control, and a Riello burner.

To date I have been very impressed with the new boiler system's performance. It is much quieter than my old Peerless boiler/burner system and is much more energy efficient.

The old Peerless boiler had a firing rate of 1.3 gallons per hour (GPH), whereas my new Buderus system has a firing rate of only 0.9 GPH. 
Buderus G115 Specs
This particular Buderus G115 model, which is connected to a chimney vent, has a Gross Output BTU/Hr rate of 109,000 and a Net IBR BTU/Hr rate of 95,000.
Buderus G115 Price (Unit and Installation Costs)
The total Buderus G115 price for the boiler and the installation was $6,500.
Buderus G115 Heating Application
The Buderus G115 is providing hot water to two separate heating zones and my potable water system, and my home has 3,800 square feet of living space. The boiler has no problem keeping the house warm, even on frigid 0o(F) nights, while still providing all of the hot potable water we need.
Buderus G115 Installation
I had Cardigan Mountain HVAC of Alexandria, New Hampshire install the Buderus Boiler system and I was just as impressed with their service and workmanship as I was with the new boiler system.
The owner of Cardigan Mountain HVAC originally came out to our home and surveyed our existing heating system. While on-site he provided us with several options, including a couple of new oil-fired boiler types, as well as a propane boiler system and a heat-pump system. He also followed up and emailed us formal quotes for all of the different boiler types.
After deciding upon the Buderus boiler system the owner of Cardigan Mountain HVAC was also just as reliable in coming out to do the installation. He came out when he said he would, and had the new boiler up and running within the day.
As you can see in the pictures of our new heating system, the installation workmanship was very neat and organized.

The copper pipes coming off to the right of the boiler are perfectly straight and evenly spaced to one another. Similarly, the exhaust vent was cleanly and securely tied into the stainless steel chimney liner.
He also drained the old water from the heat zone copper piping, flushed the pipes clean, and then installed a glycol-water based solution with a pipe protector additive. 
Now we have no more concerns of frozen pipes up in our attic where the second floor heat exchanger is located.
We also had Cardigan Mountain install a new Honeywell WIFI Thermostat on the first floor of our home. Now we can monitor and control the temperature of our home from anywhere in the world by simply logging onto a computer or using an APP on our smartphones. It even emails or calls us if there is an alarm condition in the house. Very slick!
Even better, no more dedicated landline is required in our home. The only reason we had kept our land phone line in recent years was for having our old FreezeAlarm system call us in the event of a heating issue or loss of power condition in our home while we were away.
The WIFI thermostat will pay for itself in 6 months just in the savings of no longer needing the land line service.
So if you are in the market for a new hot water boiler for you home I would recommend a Buderus boiler and Riello burner system. And if you live in central New Hampshire, I would highly recommend the HVAC services of Cardigan Mountain HVAC.
---
For information on Restoring Baseboard Heating Element Covers, see the Restoring Baseboard Heating Element Covers eBook from HomeAdditionPlus.com. The Restoring Baseboard Heating Element Covers Ebook provides easy to understand, step-by-step instructions, on how to restore Baseboard Heating Element Covers so that they look new again. Pictures are included for every key step in the process.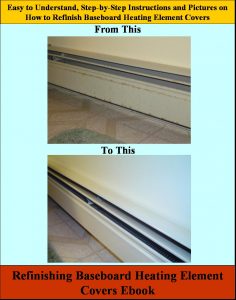 For information on how to maximize a wood stove's heating efficiency, see HomeAdditionPlus.com's Installation of Hood over Wood Stove eBook.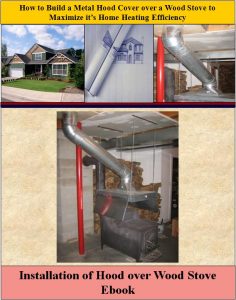 Related Information on Home Heating Systems
---
Additional Heating and Cooling Resources from Amazon.com
---
Free Heating and Cooling Price Quotes with No Obligation!
Fill out our 3-5 minute quick and easy form, and receive a free price quote on heating & cooling from one of our pre-screened and licensed HVAC contractors. This process is free and there is no obligation to continue once you receive your heating & cooling price estimate.